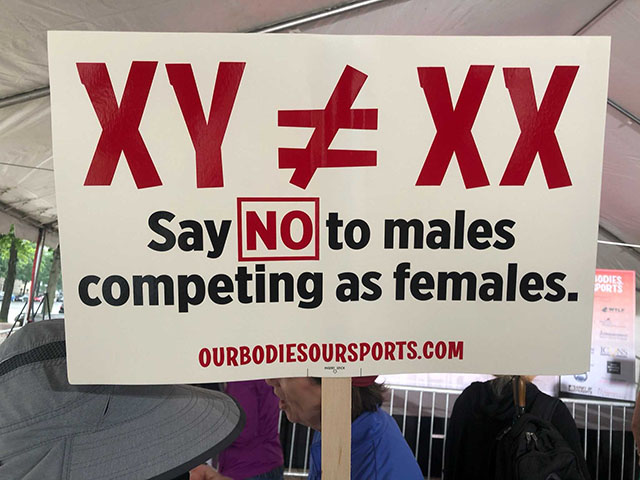 Several female athletes are set to speak at an "Our Bodies, Our Sports" rally in DC on the 50th anniversary of Title IX going into effect.
Competitive swimmer Riley Gaines Barker is one of many who will speak on preserving women-only sports teams on the same day fifty years ago that the Title IX law went into effect to prevent sex-based discrimination in schools.
The NCAA deprived Barker of a fifth-place trophy at the organization's swimming championships this year after Barker tied for fifth with Lia Thomas, a man, in the women's 200-yard freestyle. Barker has said the NCAA gave Thomas the one trophy it had on hand at the event and later mailed Barker a separate trophy.
Other speakers include world champion track athlete Cynthia Monteleone; Alanna Smith, Chelsea Mitchell, and Selina Soule, three high school runners from New England who competed against men; as well as former Rep. Tulsi Gabbard (D-HI).
The event takes place at 11 am at Freedom Plaza.
Original Article reposted fromSource link
Disclaimer: The website autopost contents from credible news sources and we are not the original creators. If we Have added some content that belongs to you or your organization by mistake, We are sorry for that. We apologize for that and assure you that this won't be repeated in future. If you are the rightful owner of the content used in our Website, please mail us with your Name, Organization Name, Contact Details, Copyright infringing URL and Copyright Proof (URL or Legal Document) aT spacksdigital @ gmail.com
I assure you that, I will remove the infringing content Within 48 Hours.