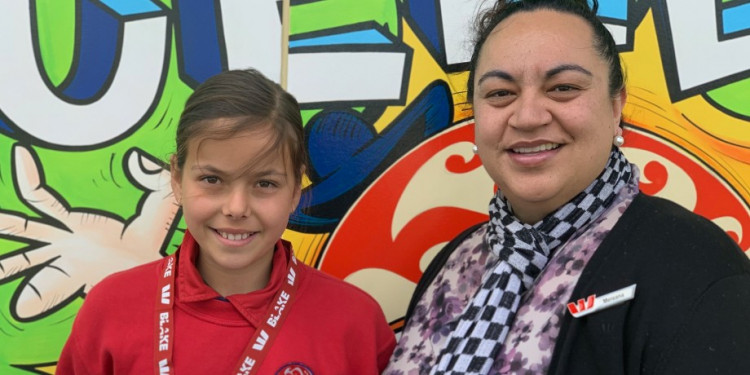 From leading in school sports to helping the wider community or being a role model to their peers, the year five to year eight students who are awarded the BLAKE Young Leader Awards are always an inspiration.
But one thing the students seem to have in common is that they don't realize the positive impact they have until they've been handed the award.
REDnews spoke to some of last year's winners, who were all shocked to receive a BLAKE Young Leader Award.
Sophia Watson, from Southland, who is now in her first year of high school, said she did not believe the award was hers when her name was called out.
"I was shocked and frozen when they said my name and hearing the speech before the award was given to me, was quite emotional," she said.
"Now when I look at the medal and certificate on my wall it makes me smile. When I'm feeling down it puts me in a better mood, knowing that people see me as a leader. It has also given me more confidence, especially with starting high school. I'm using that confidence to explore new things.
"My advice to this year's winners is to think of it as a real honor because Sir Peter Blake was really inspirational. People have thought of you as a leader, so use it to remind yourself how great you are if you're feeling down. I encourage others to learn Sir Peter Blake's story and be inspired by it, "Sophia said.
Jorja Mayo from Hastings said she was also surprised to win the BLAKE Young Leader Award in 2020.
"I really thought it was going to be someone else. But since winning the award I've felt more confident, especially when talking to my teachers.
"Over the past year I've also received a dance scholarship outside of school and started playing the violin and soccer. I've also received some badges for excellence in food technology and Te Ara Ako.
"My advice to other kids is to just be yourself, do what you want to do and achieve those goals," Jorja said.
Nominations for the 2021 BLAKE Young Leader Awards are open until July 20.
Original Article reposted fromSource link
Disclaimer: The website autopost contents from credible news sources and we are not the original creators. If we Have added some content that belongs to you or your organization by mistake, We are sorry for that. We apologize for that and assure you that this won't be repeated in future. If you are the rightful owner of the content used in our Website, please mail us with your Name, Organization Name, Contact Details, Copyright infringing URL and Copyright Proof (URL or Legal Document) aT spacksdigital @ gmail.com
I assure you that, I will remove the infringing content Within 48 Hours.