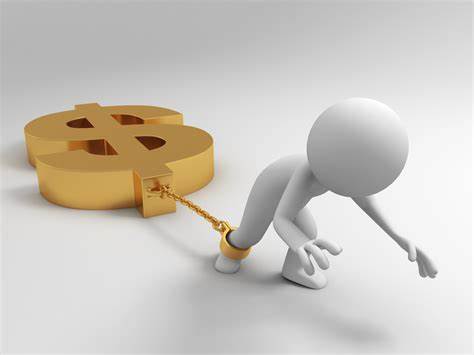 Media release – Hydro Tasmania, 24 June 2022
Marinus Link is key to unlocking Battery of the Nation
Tasmania's rich hydropower history puts our state in a great place to support the rapidly changing electricity market. Our state can provide cost-effective, dispatchable, highly flexible renewable energy, backed by long duration hydropower storage capacity.
The new 1500MW Marinus Link interconnector is a critical enabler of Battery of the Nation, Hydro Tasmania's bold vision to maximize Tasmania's hydropower capacity and add pumped hydro.
Together, Battery of the Nation and Marinus Link can support the nation's transition to a clean energy future and deliver significant benefits to the state – giving Tasmanians access to the lowest possible power prices, creating jobs, locking in energy security and bringing economic benefits to Tasmania .
Acting Chief Executive Officer Ian Brooksbank said that the first 750MW Marinus Link cable will unlock flexibility in our existing hydropower portfolio to provide firming products to support a transitioning market. It also opens up potential for capacity upgrades in the existing asset fleet including the Tarraleah hydropower scheme.
"The second cable creates the opportunity for us to develop our first Tasmanian pumped hydro project which is a 750MW, 20-hour deep storage opportunity at Lake Cethana. Cethana can provide the cost competitive deep storage that will be required for reliable electricity supplies into the future with greater penetrations of variable renewable energy in the grid. "
---

Dean Winter MP, Shadow Minister for Energy and Emissions Reduction, 24 June 2022
$ 300 million Marinus cost blowout
The cost has blown out to almost $ 4 billion, but we still do not know who will pay for Project Marinus.
Hapless Energy Minister, Guy Barnett, is spending $ 245 million and at least eight years just to get the project to investment decision.
Clinging to anything remotely positive, this week Minister Barnett has resorted to announcing not who is going to build the project, but the seven suppliers who are shortlisted to maybe, one day, build it. You could not make this up.
By the Government's own calculations, only six per cent of Marinus' benefits are expected to flow to Tasmania.
The Rockliff-Ferguson's Government's relentless pursuit of this project has cost Tasmanians households $ 227 per household next year alone, after they broke their promise to de-link from the NEM, so that they could try to build Marinus.
All the while, Labor has uncovered that the Commonwealth told the Tasmanian Government last year it would not be able to achieve a rule change by its 2024 investment decision deadline. Despite this, the Minister pushes on, pretending everything is fine.
---

Featured comment – Ben Marshall, 24 June 2022
– untitled –
Again, Labor is well behind the eight-ball on this issue. Dean Winter may mean well, and be a decent bloke, but the question of 'who will pay for Marinus' is 100% redundant.
In a market system – which we have literally just witnessed is broken, is corrupt, and does not work for Australian citizens – we know who will pay. Us. Tasmanians will all pay via federal and state subsidies, and via our power bills. We'll also pay via environmental damage from the vast new transmission grid TasNetworks intend to build to serve the Link. We'll also pay for the grid via increased water pollution, weed ingress and edge-effect drying of forests from the 90m-wide easements and access roading to the hundreds of 45-60 meter towers.
So, Dean – if you want to ask some questions, how about these?
Why are Tasmanians being forced to pay for something which doesn't benefit us?
Isn't it a commercial conflict-of-interest for the state government to hand energy sector planning to for-profit 'poles-and-wires' company TasNetworks?
Why isn't action on climate and biodiversity foundational to decisions being made in this sector?
Why are so many energy 'policies' written by corporate PR companies via focus group surveying?
Why are the government claiming that Marinus and a Renewable Energy Zone will bring 'jobs and growth' when all power and profits go offshore?
Why are the government claiming there will be 'downward pressure on power prices' when no independent evidence exists that this is a likely outcome?
Why are government socializing the costs and privatizing the profits of the renewables industry – without obtaining any benefits for Tasmania?
Will property owners be compensated for losses incurred by TasNet's new transmission grid on or adjacent to their properties?
Will TasNetworks be forced to adhere to their own planning criteria to build a grid that doesn't damage the environment?
Why are TasNetworks happy to underground the Victorian end of the Marinus Link, including through the Strzlecki Ranges, yet refuse to even cost doing so here?
When will an official, independent cost-analysis, and independent business-case analysis be required for the full Marinus Project (Link + Grid)?
With all new renewables power and profits going offshore, how will Tasmania transition to an all-electric and circular economy without keeping at least some of our own power?
How many millions have TasNetworks spent on corporate PR 'community engagement specialists'?
These and many more relevant questions are still to be asked by our Labor Party. How about it, Dean?
---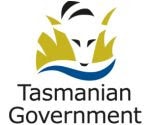 Media release – Guy Barnett, Minister for Energy and Renewables, 24 June 2022
A new low in Dean Winter's renewable energy negativity and scaremongering
Tasmanians should make no mistake that under the inexperienced and headline grabbing Dean Winter, energy security would be compromised, there would be no further investment and business growth, emissions targets would not be realized and jobs would be jeopardized.
Marinus Link has been identified by the independent Australian Energy Market Operator as delivering more than $ 4 billion in net market benefits to consumers and importantly, it will keep downward pressure on energy prices.
In fact, independent expert analysis confirms that Marinus Link will support lower wholesale energy prices in Tasmania, helping to keep energy bills down for families and businesses.
Marinus Link will help us create and realize energy opportunities in wind and hydrogen therefore delivering more jobs and investment in our state. It will underpin our ambitious climate action plans and lower emissions, attracting investment and strengthening our economy.
Mr Winter does not care about any of this and instead all he can focus on is his anti-everything agenda, which is at odds with his own federal counterparts in Minister Bowen and Prime Minister Albanese – who are both big supporters of the project.
During construction, Marinus link will deliver 1400 direct and indirect jobs in Tasmania and unlock a pipeline of projects bringing billions of dollars in new investment and thousands of jobs to the state.
Projects such as Marinus Link, Battery of the Nation and Green Hydrogen are front and center in securing our future energy supply, reducing emissions and putting downward pressure on electricity prices.
These projects have the support of the Australian Government, with Marinus Link leading to savings of at least 140 million tonnes of CO2 by 2050 and delivering reliable, affordable and clean power.
Dean Winter continues to do his best to scaremonger and create fear regarding Tasmania's renewable energy future, conflating Marinus with the energy prices announced last week.
The last time Labor was in Government, energy prices went up 65 per cent for Tasmanians and they sent our economy crashing to its knees – nothing has changed from the same old Labor.
Original Article reposted fromSource link
Disclaimer: The website autopost contents from credible news sources and we are not the original creators. If we Have added some content that belongs to you or your organization by mistake, We are sorry for that. We apologize for that and assure you that this won't be repeated in future. If you are the rightful owner of the content used in our Website, please mail us with your Name, Organization Name, Contact Details, Copyright infringing URL and Copyright Proof (URL or Legal Document) aT spacksdigital @ gmail.com
I assure you that, I will remove the infringing content Within 48 Hours.