Melbourne's
Royal Children's Hospital says its emergency department is at capacity for the second time in under a week – another marker of the state's under pressure
healthcare
system.
In a statement posted on their Facebook the hospital says "its Emergency Department are experiencing extremely high demand and extended wait periods".
"The most seriously injured or sickest children will always be seen first."
"Therefore, we are currently working closely with The Department of Health and Ambulance Victoria to divert less urgent care where possible."
It's the second time in less than a week the hospital has issued such an alert.
The first one was announced six days ago on May 8, with the hospital issuing a statement saying: "Our Emergency Department (ED) is currently experiencing an incredibly high volume of patients".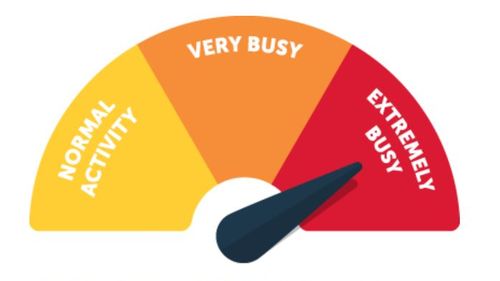 Currently the ED tracker is sitting at 'Extremely Busy'.
Professor Karen Price from the Royal Australian College of General Practitioners told 9News something needs to be done.
"We want to look after our patients, our patients need us," Price said.
Original Article reposted fromSource link
Disclaimer: The website autopost contents from credible news sources and we are not the original creators. If we Have added some content that belongs to you or your organization by mistake, We are sorry for that. We apologize for that and assure you that this won't be repeated in future. If you are the rightful owner of the content used in our Website, please mail us with your Name, Organization Name, Contact Details, Copyright infringing URL and Copyright Proof (URL or Legal Document) aT spacksdigital @ gmail.com
I assure you that, I will remove the infringing content Within 48 Hours.