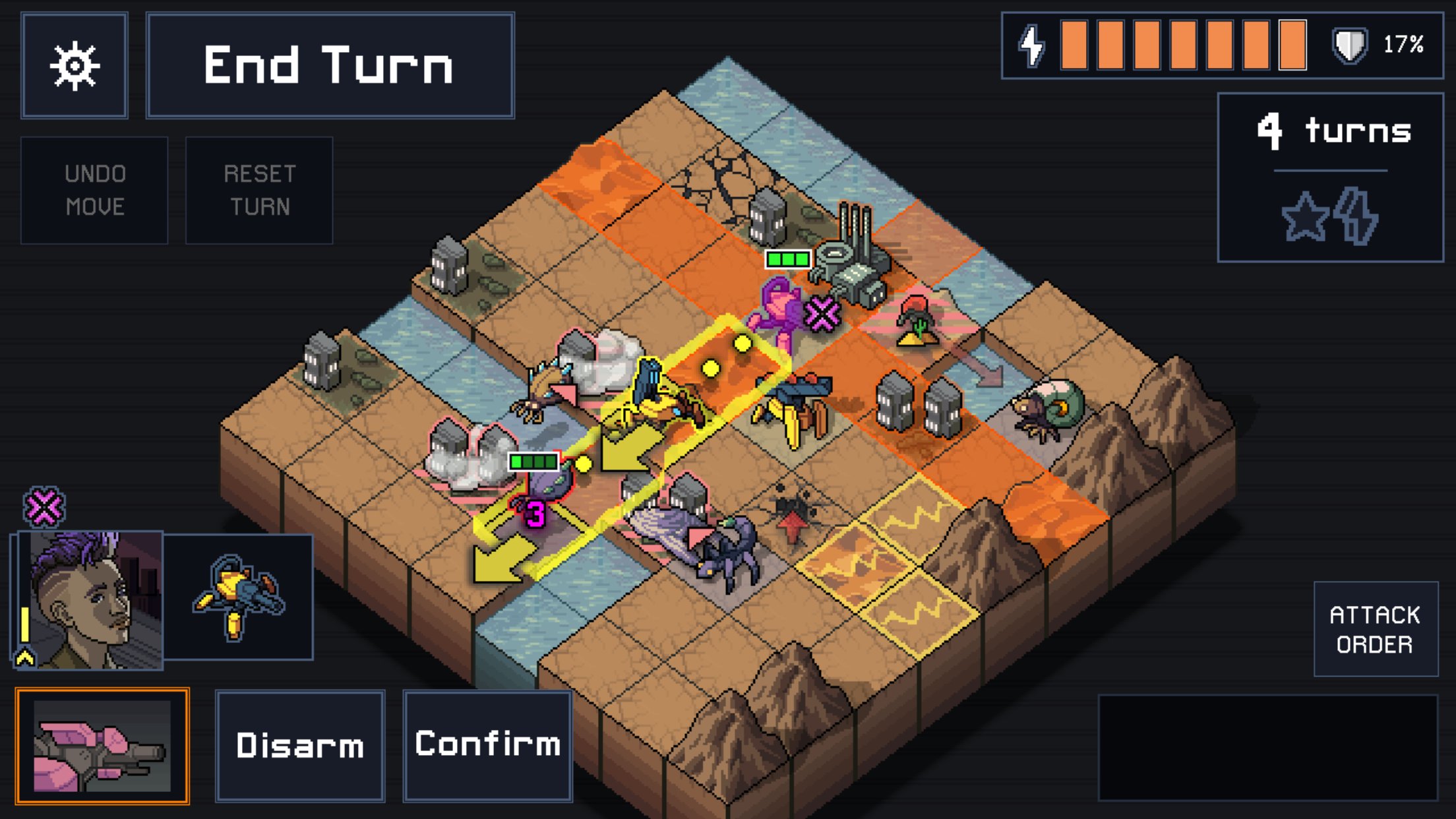 FTL has long been considered one of those "perfect fit"type games for the iPad ever since first arriving on Apple's tablet device almost a decade ago. For that reason many people (myself included) figured that their follow-up Into the Breach would be a shoo-in for releasing on iOS. Well, Into the Breach launched on desktop more than 4 years ago and… no iOS version has been released yet. That is about to change, however, and in a way that I certainly wasn't expecting, and I'm sure many of you weren't either. Netflix has just announced that Into the Breach will be coming to iOS and Android devices exclusively for Netflix subscribers as part of their ever-growing gaming initiative.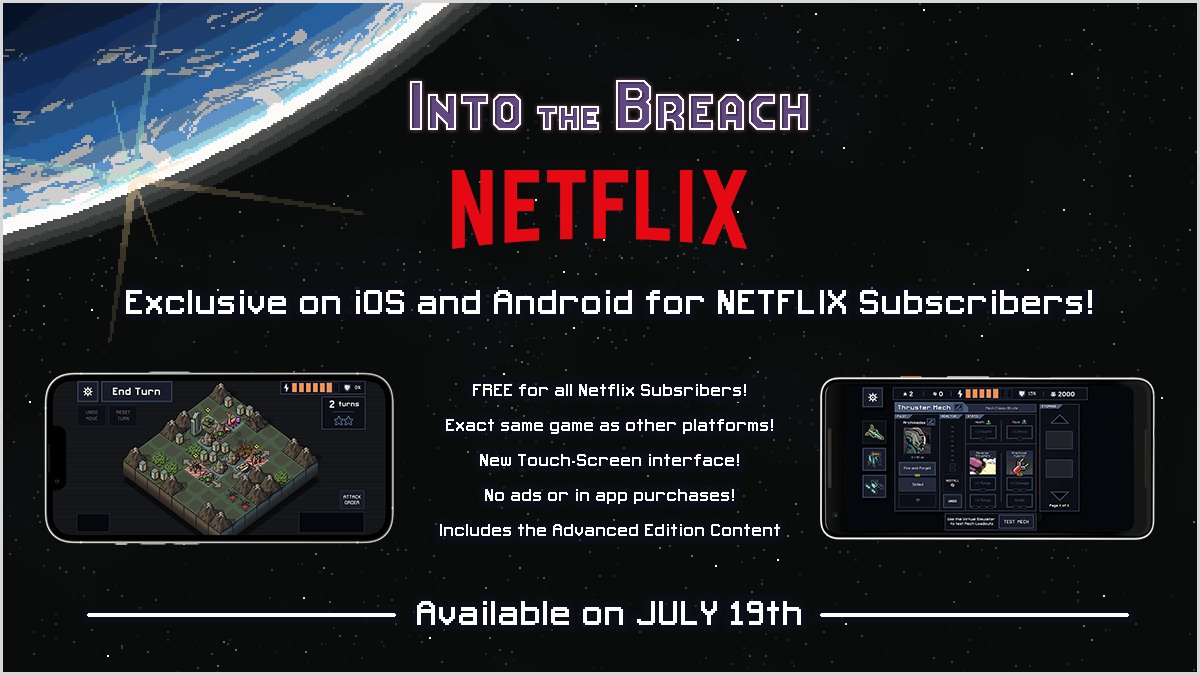 This comes just a couple of weeks after the Netflix Geeked Week virtual event where they announced a whole slew of games that will also be coming to the service, including noteworthy titles like Spiritfarer, Kentucky Route Zeroand Reigns: Three Kingdoms. Oh, and let's not forget that Ojiro Fumoto, the creator of all-time classic Downwellreleased his new game Poinpy via Netflix which we awarded 5 stars in our review and chose as our Game of the Week. So yeah, how about that Netflix Games thing, eh? Look for Into the Breach to launch on mobile devices next month on July 19th.
Original Article reposted fromSource link
Disclaimer: The website autopost contents from credible news sources and we are not the original creators. If we Have added some content that belongs to you or your organization by mistake, We are sorry for that. We apologize for that and assure you that this won't be repeated in future. If you are the rightful owner of the content used in our Website, please mail us with your Name, Organization Name, Contact Details, Copyright infringing URL and Copyright Proof (URL or Legal Document) aT spacksdigital @ gmail.com
I assure you that, I will remove the infringing content Within 48 Hours.