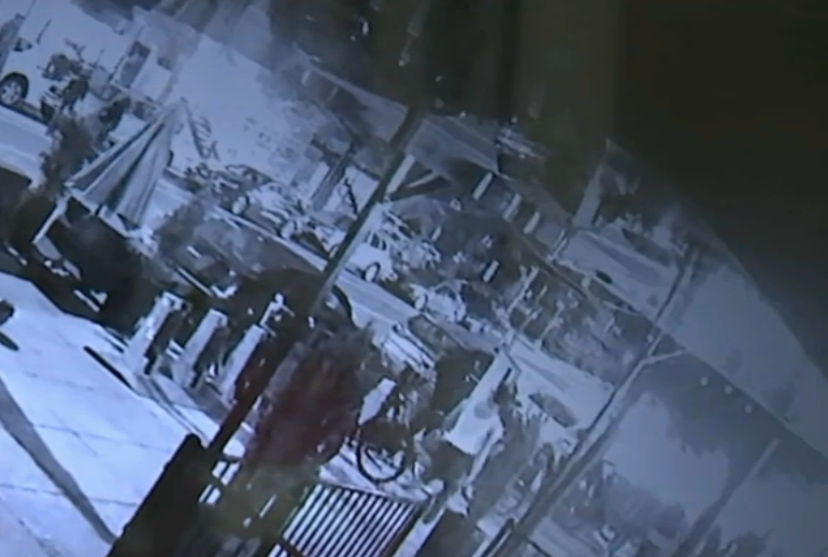 DC police are searching for the gunmen who chased down and killed an 18-year-old man on 14th Street in Northwest DC on Friday.
Surveillance cameras captured the frightening scene, and now a heartbroken grandmother is left to mourn a tragedy she tried so hard to prevent.
The victim was identified as District resident Anthony Arter.
According to Arter's grandmother, who took him in when he was only 3 years old, the young man started to get into trouble in about the 10th grade, and he spent his later years hanging around the wrong crowd.
His heartbroken grandmother feared something like this would happen.
"He made it to the 11th [grade]. And then I got him out of DC for a year and a half [because of a] behavior problem he was having, "she said. "When he came from Florida, he hit the streets, started hanging out with the same old people."
Arter's story is perhaps more common than many might think.
"Lot's support he had, he just got on the wrong road with the wrong people," his grandmother said.
Before the shooting, she said her grandson "took a nap in here about three or four hours. Then he decided to get dressed and came downstairs at 12 o'clock that night… He told me he wasn't coming back."
And Arter would not.
Surveillance video shows him walking down the sidewalk as two people dressed in dark clothes cross the street and begin to chase him. Then, the pair run after Arter across 14th Street NW.
Just before a Metrobus pulls up to the intersection in the 3700 bock of 14th Street, the victim runs back across the street and manages to get on board after being shot.
That's where officers found him about 1:43 am Police said he was suffering from multiple gunshot wounds.
Medics took him to a hospital, where he died a short time later.
"[It was the] next morning I guess about 12:30 or something when I got a knock on the door, and I said, that must be Anthony. So when I opened the door, two detectives were standing there, "his grandmother said. "It was very sad, it was very sad. But he wasn't listening, and I was … not really surprised because he wasn't listening to nobody."
Arter was just a few credits shy from graduating high school. The homicide marks the 70th in the nation's capital.
Police are still looking for suspects, and a potential motive has not been revealed.
Original Article reposted fromSource link
Disclaimer: The website autopost contents from credible news sources and we are not the original creators. If we Have added some content that belongs to you or your organization by mistake, We are sorry for that. We apologize for that and assure you that this won't be repeated in future. If you are the rightful owner of the content used in our Website, please mail us with your Name, Organization Name, Contact Details, Copyright infringing URL and Copyright Proof (URL or Legal Document) aT spacksdigital @ gmail.com
I assure you that, I will remove the infringing content Within 48 Hours.