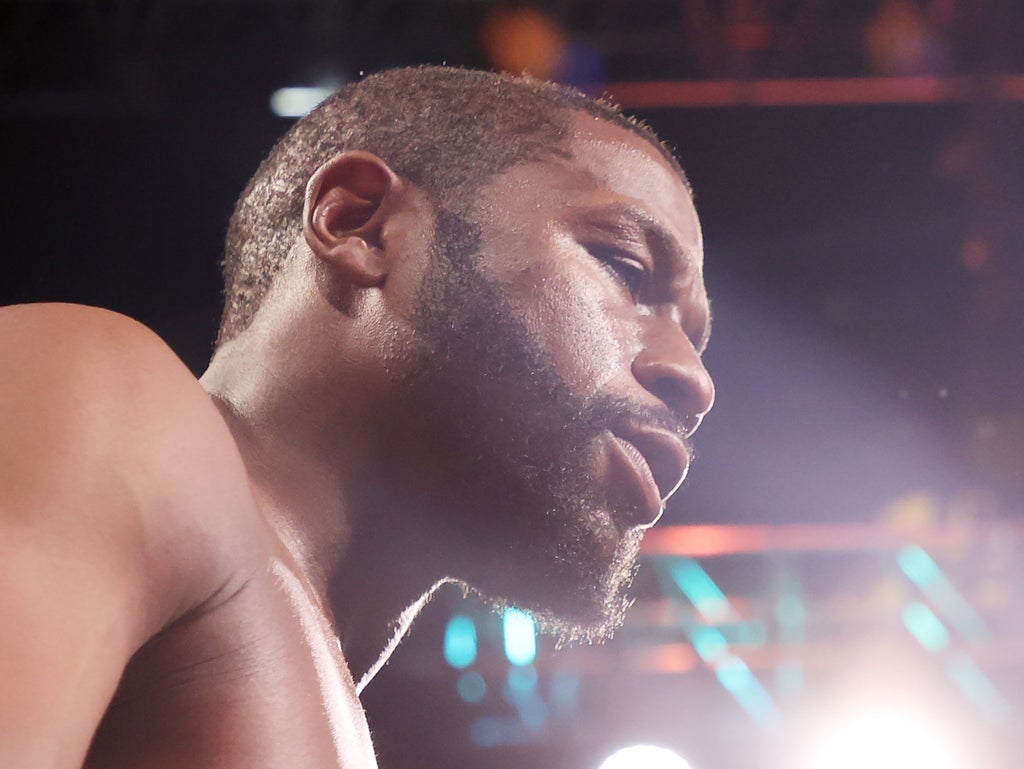 Floyd Mayweather's fight with Don Moore has been canceled following the death of Sheikh Khalifa bin Zayed Al Nahyan, president of the United Arab Emirates.Mayweather was due to face Moore on the helipad of the Burj Al Arab Jumeirah hotel in Dubai on Saturday. The contest would have marked Mayweather's third exhibition fight since retiring from professional boxing in 2017.Following the death of Sheikh Khalifa, the UAE will observe 40 days of morning – beginning on Friday – with all work in the country's public and private sectors canceled for the first three days of that period.As a result, Mayweather's fight with Moore has been postponed until further notice. Bout organizers Global Titans Fight Series confirmed the news on Friday.Mayweather, 45, shared a picture of Sheikh Khalifa on Instagram on Friday, along with the caption: "Sending my condolences to the entire UAE. RIP Sheikh Khalifa bin Zayed." American Mayweather retired from pro boxing with a perfect record of 50-0 (27 knockouts), while compatriot Moore, 42, is also unbeaten at 18-0 (12 KOs) but has not fought since 2016. Mayweather's final professional bout was a 10th-round stoppage of UFC icon Conor McGregor in August 2017. "Money" then returned to the ring in December 2018 and defeated kickboxing star Tenshin Nasukawa in the first round of their exhibition fight, before going the distance with YouTuber Logan Paul last June.



Original Article reposted fromSource link
Disclaimer: The website autopost contents from credible news sources and we are not the original creators. If we Have added some content that belongs to you or your organization by mistake, We are sorry for that. We apologize for that and assure you that this won't be repeated in future. If you are the rightful owner of the content used in our Website, please mail us with your Name, Organization Name, Contact Details, Copyright infringing URL and Copyright Proof (URL or Legal Document) aT spacksdigital @ gmail.com
I assure you that, I will remove the infringing content Within 48 Hours.