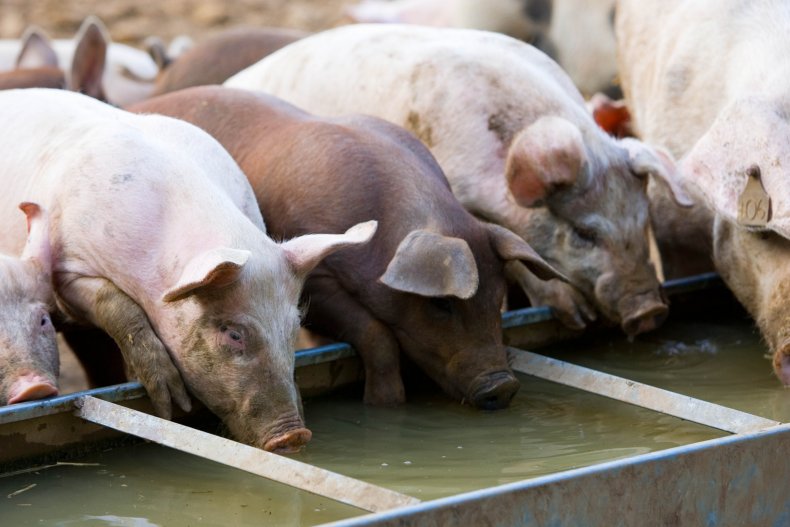 A woman has come forward claiming that her father, who has been missing for nearly two years, was killed in a grisly fashion.
His daughter, Brittney Hewell, recently spoke with Ohio-based local news station WCMH about her father, 42-year-old Raymont Willis, who is from Waverly, Ohio. Hewell said the last time Willis was seen was on July 4, 2020.
"He was fed to the hogs [and] cut up in a chipper … I was told he was in a barrel as well, "Hewell explained about how someone told her how her father was allegedly killed.
Willis' disappearance was considered to be connected to 24-year-old Koby Roush, who also vanished the day after. Roush's family also spoke with WCMH last month and said that they were at one point told that he had been fed to pigs, though they had also received an abundance of other grisly information, including that he had been stuffed into a barrel or thrown off a bridge.
One man, Luke Farmer, was named as a suspect by police in their disappearances. WCMH obtained a document from the Ross County Sheriff's Office dated July 20, 2020, stating that Farmer was wanted for questioning in connection to the alleged murders.
However, Farmer died of a drug overdose 11 hours after he was initially questioned by deputies. The bodies of Willis and Roush have never been found.
Hewell said she she attempted to search the area around where her father was allegedly killed, but said she feared for her life too much.
"Someone actually whispered to me while I was sitting in a car, 'I know where your dad is,'" she said. "The person that [they] Hewell added that she was even threatened with violence if she continued to talk about her father's disappearance.
"I just want closure," she added. "I can't be satisfied about the situation … It's different having an obituary than a missing paper. All I have is a missing paper of him. It's hard to keep going on with life knowing that he's somewhere out there … and no one's trying to bother to find him or anything. It would mean so much to me, and his other children, and everybody else that wants him home. "
Hewell claimed to have gotten a call from her father the morning before he went missing in which he claimed that the sheriff's office had raided his home. Records obtained by WCMH showed that various agencies served a search warrant at his home on July 1 and July 2.
Newsweek reached out to the Pike County Sheriff's Office for comment.
Original Article reposted fromSource link
Disclaimer: The website autopost contents from credible news sources and we are not the original creators. If we Have added some content that belongs to you or your organization by mistake, We are sorry for that. We apologize for that and assure you that this won't be repeated in future. If you are the rightful owner of the content used in our Website, please mail us with your Name, Organization Name, Contact Details, Copyright infringing URL and Copyright Proof (URL or Legal Document) aT spacksdigital @ gmail.com
I assure you that, I will remove the infringing content Within 48 Hours.