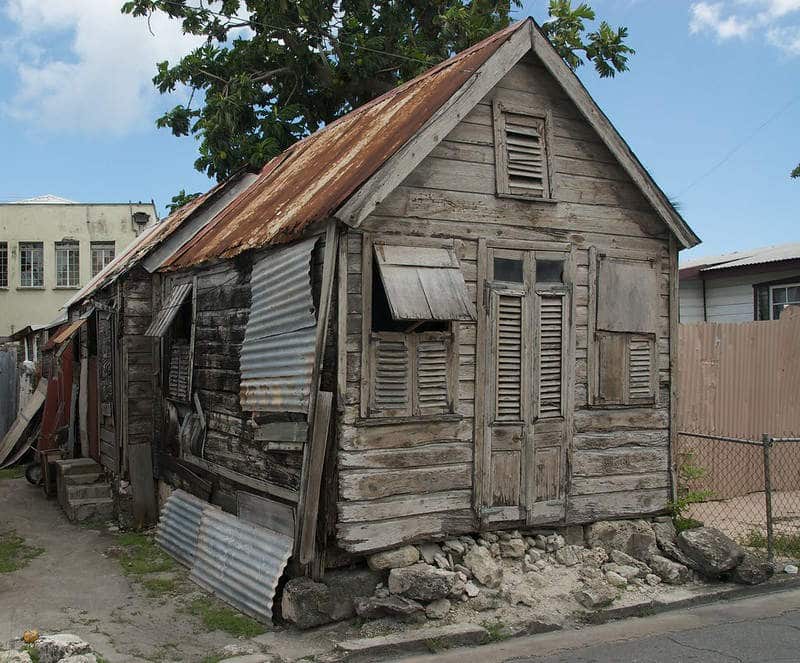 Media release – Scott Morrison, Prime Minister, Member for Cook; Michael Sukkar, Assistant Treasurer, Minister for Housing, Minister for Homelessness, Social and Community Housing, Member for Deakin; Jane Hume, Minister for Superannuation, Financial Services and the Digital Economy, Minister for Women's Economic Security, Senator for Victoria, 15 May 2022
Harnessing super to realise the Australian dream of home ownership
The great Australian dream of home ownership will be unlocked sooner for thousands of first home buyers who will now be able to harness their superannuation to get into the property market.
Under the Super Home Buyer Scheme, first home buyers will be able to invest up to 40 per cent of their superannuation, up to a maximum of $50,000 to help with the purchase of their first home.
It will mean Australians can buy their first home sooner by slashing the time taken to save a deposit by three years, on average.
The scheme will apply to both new and existing homes with the invested amount to be returned to their superannuation fund when the house is sold, including a share of any capital gain.
This means that a person's super is harnessed to purchase a first home while also protecting their long-term savings plan for retirement.
Prime Minister Scott Morrison said supporting first home buyers was a key part of the Morrison Government's Plan.
"Our Plan for the future is focused on supporting more Australians to realise their dream of home ownership," the Prime Minister said.
"Super should be harnessed to support the aspiration of many thousands of families who want to buy a home.
"Our Plan makes it easier for first home buyers to save for a deposit, reducing the time people need to pay rent, and also means a smaller mortgage with less debt and smaller repayments.
"It's a Plan that gets the balance right – it utilises money that's currently locked away to transform a family's life, with the money then responsibly returned to the super fund at the time of home's sale."
Assistant Treasurer and Minister for Housing Michael Sukkar said the Super Home Buyer Scheme would be a gamechanger for aspirational Australians and provide hope and opportunity to first home buyers.
"The Liberal and National Government are fundamentally committed to helping more Australians achieve their dream of home ownership," Minister Sukkar said.
"By allowing people to access their super and buy a house, we are providing the opportunity to turn that dream of home ownership a reality.
"Allowing your super to work for you to purchase your first home and then being returned to your super at a later date achieves the best of both worlds – home ownership and retirement security."
Minister for Superannuation Jane Hume said this is a two for one win for Australians – a home and a return on retirement savings.
"Under the Super Home Buyer Scheme you keep building your super savings – in the home you live in. When you sell, the amount you invested is returned to your super – plus a share of any capital gain," Minister Hume said.
"It gets the balance right, helping first home buyers break into the market but protecting their retirement savings.
"The Liberals know it's Australians' money, not the super funds' and not the governments. Australians work hard to earn it. They work hard to save it. One dollar in $10 of everything they earn is saved in super right now.
"Superannuation is there to help Australians in their retirement, and the Super Home Buyer Scheme will ensure Australians can use those savings they are responsibly building up to improve their quality of life now and standard of living in retirement."
The Super Home Buyer Scheme will start by 1 July 2023.
There are no income or property caps under the Super Home Buyer Scheme with eligibility restricted to first homebuyers who must have separately saved five per cent of the deposit.
Over the last three years, the Morrison Government's housing policies have supported more than 300,000 Australians into home ownership.
Only the Coalition Government has a comprehensive plan to help Australians realise the dream of home ownership.
Under the Liberal and Nationals plan, the Home Guarantee Scheme will next year help 50,000 Australians into a home, including 10,000 places for new homes in regional Australia and the First Home Super Saver Scheme is already helping Australians make voluntary savings to put towards their first home.
Featured image above by Nick Kocharhook, (CC BY-NC 2.0).
---

---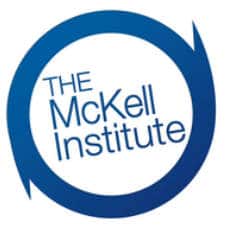 Media release – McKell Institute, 15 May 2022
Allowing super for home deposits would ignite a new housing price explosion
Scott Morrison's plan to allow people to spend their superannuation savings on a home deposit would reignite a housing price explosion, increase household debt and deplete retirement savings, according to the latest detailed modelling conducted by the nation's leading property economists.
A McKell Institute report, done in collaboration with researchers from the Centre for Housing, Urban and Regional Planning at the University of South Australia, Mortgaging Our Future, released just five months ago, used sophisticated modelling to project the effect on the housing market should Australians be given access to their super to use on a home deposit – a policy announced by Scott Morrison at the Coalition campaign launch today.
Modelling for the report found that allowing prospective buyers to access $40,000 of superannuation would push up house prices and increase housing-related debt. The Government proposal would allow access to up to $50,000 from superannuation.
| | | |
| --- | --- | --- |
| City | New debt ($b) | Median House Price Increase ($) – March 2022 |
| Sydney | 23.3 | 45,342 |
| Melbourne | 25.4 | 31,126 |
| Brisbane | 6.9 | 99,346 |
| Adelaide | 4.8 | 84,534 |
| Perth | 11.2 | 57,413 |
| Hobart | 1.3 | 92,796 |
| TOTAL | 73.6 | |
The median house price in Sydney would increase by more than $40,000, while in Brisbane it would increase by almost $100,000.
Further, an additional $25 billion of debt would be incurred by Melbourne households while debt in Sydney would increase by $23 billion.
The report also found that Australians who chose to invest in a house deposit instead of keeping their money invested in super would retire worse off, because the average returns in a super fund are superior to the average growth in house prices over the long term.
The McKell Institute's executive director, Michael Buckland, said the data showed the policy amounted to a further intergenerational transfer of wealth from young people to existing, older homeowners.
"Homes are already unaffordable for millions of Australians and Scott Morrison's proposal would pour fuel on the fire," Mr Buckland said.
"What first home buyers desperately need is a little calm in the overheated housing market. This proposal would kick start yet another house price spiral, stripping young people of their super savings and doing virtually nothing to improve real affordability.
"Super-for-housing would basically mean first-home buyers handing their hard-earned retirement savings to existing property owners, when they would be much better off investing that money in super.
"Young Australians need their retirement savings quarantined and compounding. Using these savings to fuel yet another house price frenzy would be policy madness."
---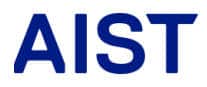 Media release – Australian Institute of Superannuation Trustees (AIST), 15 May 2022
Accessing super for first home will drive up house prices
The Australian Institute of Superannuation Trustees (AIST) has raised serious concerns about the impact on housing prices if the Morrison government's proposal to allow access to superannuation for first home buyers becomes a reality, as well as undermining of the core purpose of the superannuation system.
"Accessing your super early won't get you closer to your dream home or fix Australia's housing crisis. Using super as a deposit will drive up property prices, leaving Australians with higher debt and depleted retirement savings," CEO of AIST Eva Scheerlinck said.
"First home buyers are being asked to choose between a home and saving for their retirement, they should be able to have both. The Australian Government must address this modern-day inequity by addressing supply issues rather than raiding super. A first home should not come at the expense of dignity in retirement."
"Today's policy announcement by the Morrison government ignores all of the research on housing affordability triggers and will further inflate house prices. This is an ill-informed and ill-targeted measure, and all Australians should be aware of the dangers of this proposal," Scheerlinck said.
It would also significantly reduce asset diversification by further concentrating Australians' savings in residential property while doing nothing to address the fundamental challenges of saving for a home, such as stagnant wages and rising inflation.
Individuals should not be expected to sacrifice their quality of life in retirement because housing is unaffordable.
More needs to be done to address the supply of housing and superannuation should not be the 'go to' to fix systemic problems that are the responsibility of government to address.  "Superannuation was established to provide support for Australians in retirement and it is not a piggy-bank the government can open at its convenience to avoid dealing with the real systemic issues facing first home buyers."
---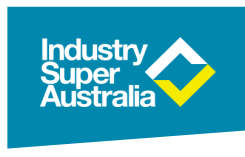 Media release – Industry Super Australia, 15 May 2022
Super for housing inflationary and contrary to retirement income objective
The proposal announced by the Coalition today to bust open super for first home buyers housing deposits would add tens of thousands of dollars to housing prices and would undermine the retirement savings of all Australians.
Any additional money Australians can take out of super via the scheme announced today would almost immediately be gobbled up through housing price surges as analysis shows it could hike the nation's five major capital city median property prices by between 8-16%,
The proposal is not what super was set up to do and would torpedo super fund investment returns for all Australians – forcing funds to carry more cash and be less able to invest for the long term – which has been the key in delivering members' bigger nest eggs.
Lower super fund investment returns would also put more pressure on the aged pension – a cost worn by future taxpayers.
ISA modelling shows allowing couples to take just $40,000 from super would send property prices skyrocketing in all state capitals, but the impact would be most severe in Sydney, where the median property price could lift a staggering $134,000. (see table 1 below)
Many potential buyers would soon be locked out of the supercharged market, others would be lumped with far bigger mortgages.
But the scheme is a real winner for the banks who would reap the windfall of the inflated mortgages.
A chorus of economists, Prime Ministers – including John Howard just weeks ago – Coalition ministers both past and present, the RBA and housing experts have all cautioned against schemes like this due to its inflationary impacts and its potential to undermine investment returns for millions of Australians.
Comments attributable to Industry Super Australia Chief Executive Bernie Dean:
"Throwing super into the housing market would be like throwing petrol on a bonfire – it will jack up prices, inflate young people's mortgages and add to the aged pension, which taxpayers will have to pay for."
"Super is meant to be for people's retirement, not supercharging house prices and pushing the home ownership dream further away."
"Not only will it lock young people into hugely inflated mortgages without any requirement for their own deposit, it will torpedo investment returns for everyone leading to everyone having far less at retirement."
"We need sensible solutions to address house prices – like boosting the supply of affordable housing which will bring prices down and get young people into a home without lumbering workers with higher taxes in the future." 
Table 1: Impact on capital city prices of allowing couples to withdraw up to $40,000 from super for a house deposit.
City
Current median price1  
Super price hike %
Median after super price hike
Difference $
 
Sydney
$826,000
16%
$960,000
$134,000
Melbourne
$640,000
9%
$695,000
$55,000
Brisbane
$475,000
8%
$510,000
$35,000
Adelaide
$448,400
8%
$485,000
$36,600
Perth
$435,000
14%
$495,000
$60,000
Hobart
$453,900
6%
$480,000
$26,100
Darwin
$444,500
10%
$490,000
$45,500
Canberra
$613,800
13%
$690,000
$76,200
1The median residential property price is sourced from ABS Cat.6416.0 and our estimate covers both established houses and attached dwellings and accessed in February 2021.
Methodology notes: ISA's modellers analysed current non‑homeowner rates by age, marital status and geographical regions and compared this to 10 years prior as a measure of pent-up demand. They then applied an assumed take-up rate based on a combination of national consumer sentiment survey results and observed take-up of the previous COVID early release scheme to estimate the potential increase in demand.  ISA estimated the impact this sudden influx of demand would have on prices by applying demand, supply and income elasticities sourced from a number of Australian academic papers.
Importantly, there is a distinction between an increase in demand and those who may ultimately be successfully at an auction. That is, even those who want to/attempt to access their super but remain priced out of the market would impact demand and play a role in driving up house prices because they are able to then bid more at auction even if ultimately unsuccessful.
---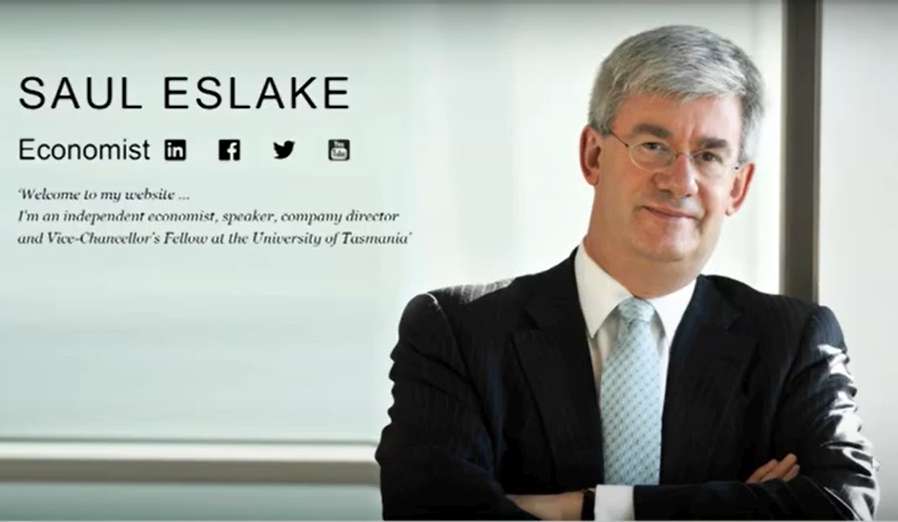 Twitter comment – Saul Eslake, economist, 15 May 2022
– untitled –
I want to scream "This reckless inflation of house prices must stop!" because that is precisely what this latest scheme will do.
Those who are able to take advantage of it will be able to spend up to $250K (singles) or $600K (couples) more on their purchase than they would otherwise (depending on their capacity to service a commensurately larger mortgage).
We have almost 60 years of history which shows, unambiguously, that anything which allows Australians to pay more for housing than they otherwise would, as this scheme does, results in higher house prices, not in higher home ownership rates.
So this scheme will be warmly welcomed (as it is almost certainly intended to be) by the 11mn+ voters who already own at least one property, and especially by the 2mn+ who already own two or more properties.
But it should be greeted with dismay by those who don't have much in their super accounts, and whose prospects of achieving home ownership will thus be further set back by the further inflation of house prices which this policy (if implemented) will generate as well as by those who harbour the (naive, perhaps) hope that, one day, politicians will actually learn something from the evidence.
It (together with the other policy 'leaked' overnight) also underscores how much the Coalition despises superannuation – other than as a vehicle for allowing older Australians to pay less tax.
Governments of both political persuasions and at almost all levels have over the past 50 years implemented policies which for the most part have inflated demand and constrained supply. Little wonder that house prices have risen and home ownership rates fallen.
Original Article reposted fromSource link
Disclaimer: The website autopost contents from credible news sources and we are not the original creators. If we Have added some content that belongs to you or your organization by mistake, We are sorry for that. We apologize for that and assure you that this won't be repeated in future. If you are the rightful owner of the content used in our Website, please mail us with your Name, Organization Name, Contact Details, Copyright infringing URL and Copyright Proof (URL or Legal Document) aT spacksdigital @ gmail.com
I assure you that, I will remove the infringing content Within 48 Hours.