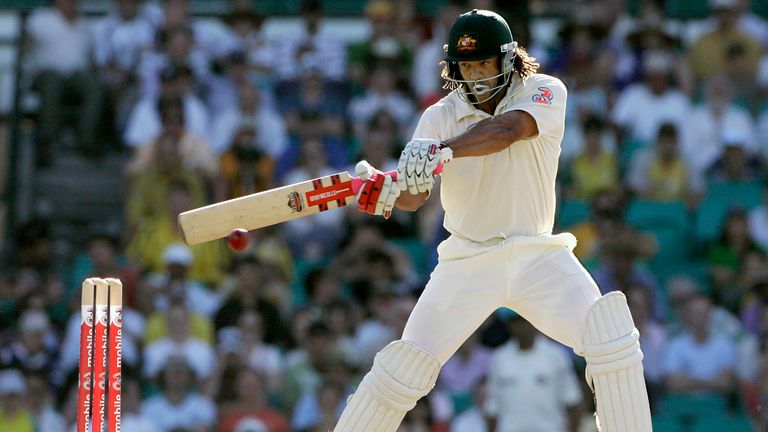 Former Australian all-rounder Andrew Symonds has died in a car crash aged 46, Cricket Australia has announced.
The great cricket was involved in a single-car crash on Saturday night in Hervey Range near Townsville in northeast Australia.
Queensland Police said in a statement: "Early information indicates, shortly after 11pm the car was being driven on Hervey Range Road, near Alice River Bridge when it left the roadway and rolled.
"Emergency services attempted to revive the 46-year-old driver and sole occupant, however, he died of his injuries.
"The Forensic Crash Unit is investigating."
Cricket Australia described Symonds as "a cult hero during the peak of his international playing career and one of the most skilled all-rounders Australian cricket has seen".
"The Queenslander was a larger-than-life figure who drew a widespread fan base during his peak years for not only his hard-hitting ways but his larrikin persona," it added.
Symonds played 26 test matches for Australia and posted two centuries, but he was better known as a limited-overs specialist.
He played 198 one-day international for Australia, and won two World Cups.
After retiring as a player, Symonds became a commentator for cricket broadcasters.
Former teammates and opponents including Adam Gilchrist and Michael Vaughan paid tribute to Symonds, affectionately known as "Roy".
Former wicketkeeper Gilchrist tweeted crying and heartbreak emojis followed by the simple message: "This really hurts. #Roy #rip"
Ex-England captain Vaughan wrote: "Simmo .. This doesn't feel real .. #RIP".
Original Article reposted fromSource link
Disclaimer: The website autopost contents from credible news sources and we are not the original creators. If we Have added some content that belongs to you or your organization by mistake, We are sorry for that. We apologize for that and assure you that this won't be repeated in future. If you are the rightful owner of the content used in our Website, please mail us with your Name, Organization Name, Contact Details, Copyright infringing URL and Copyright Proof (URL or Legal Document) aT spacksdigital @ gmail.com
I assure you that, I will remove the infringing content Within 48 Hours.